Setup Guide for Outlook Express 6 and SDC Internet Email
This page shows you how to setup Outlook Express to use your SDC email account when you are on or off of the SDC network.
To prevent our servers from being used as spam hosts, SDC does not allow relaying to computers outside our network unless you connect with authentication. This may affect you if you travel with your computer and want to use your SDC email. You'll get a message similar to this Relaying denied Proper authentication required when trying to use our mail servers when off network unless you setup your mail client software to authenticate using this procedure.
Startup Outlook Express and open the Accounts screen.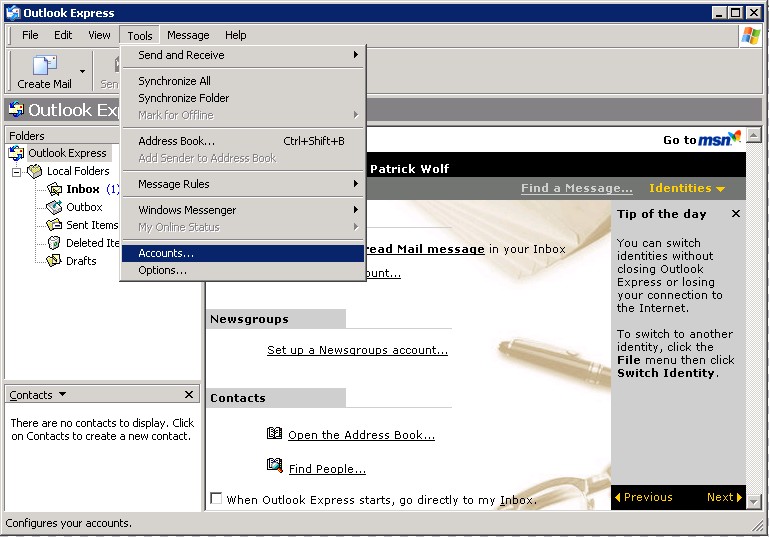 Add a new mail account.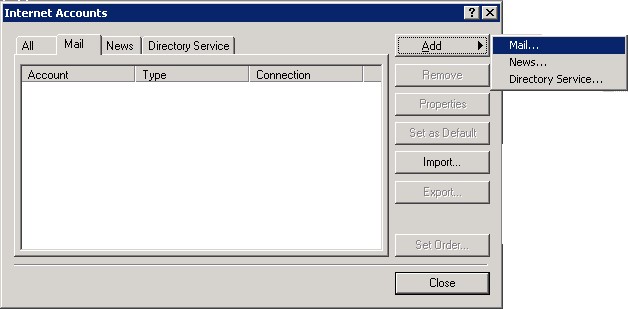 Enter your name as you want it to be seen in your mail messages.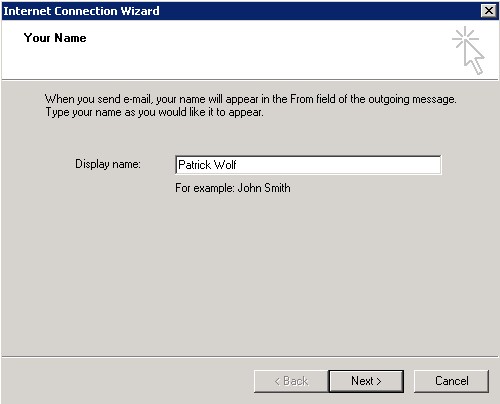 Enter your email address.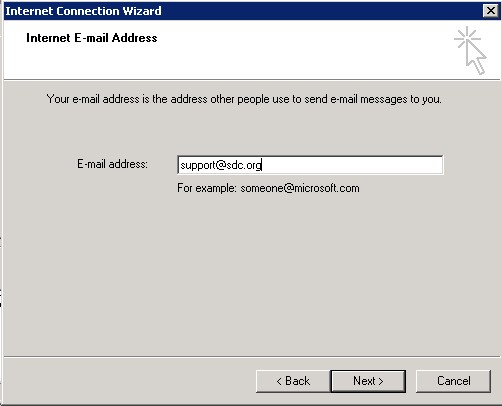 Select either POP or IMAP mail server. POP will download all messages from the server to your PC whereas IMAP will retain the messages on the server and display them on your PC. Enter the server names.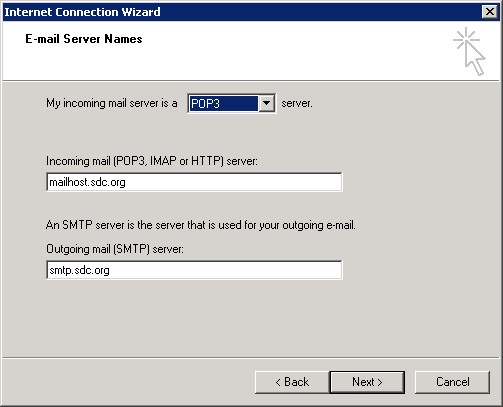 Enter your account name which is the name before the @ in your email address. Enter your password.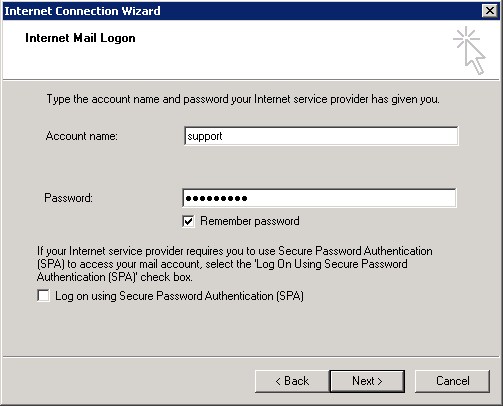 Select the account you just setup and click on Properties.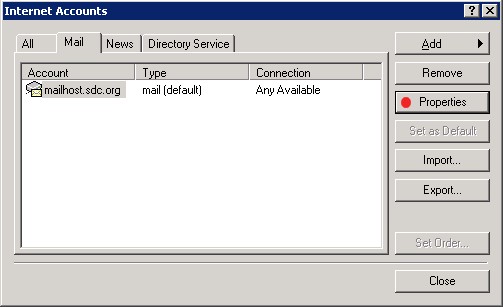 Ensure the following screens are setup as shown.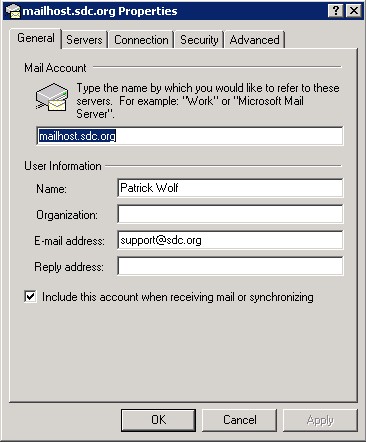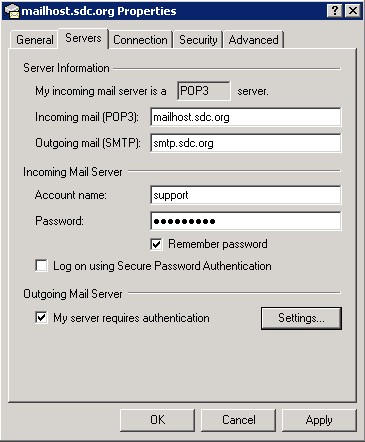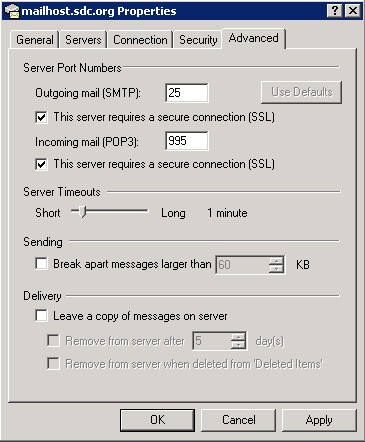 That should do it.